News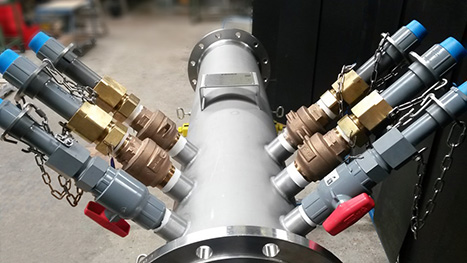 Static mixers are widely used in the water industry to mix specific chemicals in water, at water treatment and wastewater plants, in the production of drinking water and desalination plants. It is mainly the "trouble free" operation, 100% uptime and the high degree of homogeneity, which make the static mixer an ideal tool for the water treatment industry.
Read more: Additive injectors for static mixers in the water industry - a real necessity?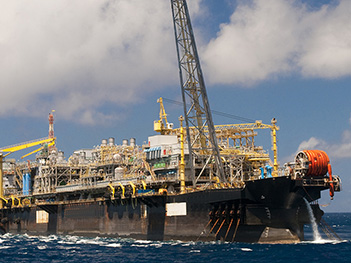 Before export gas is introduced into a pipe system, for further transport, several parameters of the gas are measured by, for example, ultrasonic measuring devices. Often condensate is also being admixed in the gas stream. Condensate is a product that rapidly condenses to a liquid. When the gas composition is not mixed well, measurements will be unstable as a result of the liquid present. This results in diagnostic values which lie outside of the specifications which is not acceptable for any further transport of the gas.
Read more: FPSO metering - An unstable gas composition is unacceptable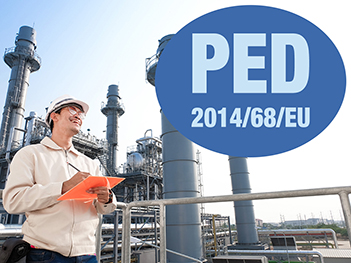 PRIMIX spends in its communication a lot of attention to new applications of static mixers and heat exchangers. This provides insights into solutions for special and challenging processes and enhances the transfer of knowledge, which helps to further develop certain fields of application. In addition to an application-oriented sharing of knowledge PRIMIX would also like to inform you about general issues and developments in the market. For this purpose PRIMIX will release a series of news items, which will start with the following article about the significance and change of the Pressure Equipment Directive (PED), this in relation to the manufacturing and application of static mixers.
Read more: Static mixers and changes in the Pressure Equipment Directive... when is CE applicable?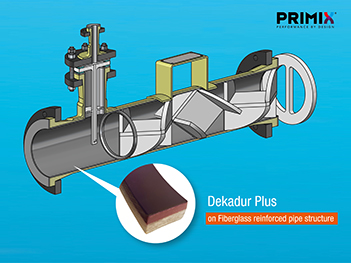 The Rotterdam based AKZO Nobel factory recently started to operate a PRIMIX static mixer which features a Dekadur Plus liner. The lined mixer allows for continuous mixing of corrosive chemicals at higher temperatures, and is extremely suitable for hydrochloric acid and brine related processes.
Read more: Static mixer liner provides high-temperature solution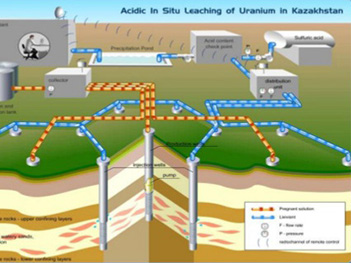 One of the leading mining companies in Kazakhstan has awarded a 2-year contract for a large number of static mixers to PRIMIX. The contract was obtained by the local PRIMIX partner who is providing all the local support and engineering assistance. The mixers are used in the in situ leaching process for extraction of uranium and will be used to dilute Sulphuric Acid (H2SO4) to the required concentration under harsh conditions.