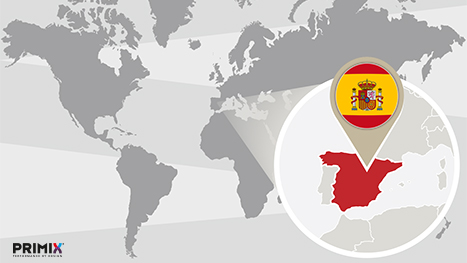 The PRIMIX network continues to grow. We are very pleased that Raimaber Fluid Tech has become our distributor and partner in Spain. The company has been a supplier of well-known brands of industrial pumps for many years and has extensive experience in mixing and homogenizing liquids and suspensions.
Raimaber Fluid Tech was founded in 1987 and has since grown into a leading market player in Spain with an organization that offers production support as well as repairs. The organization is mainly active in the following markets: food, (waste) water, fine chemicals and pharmaceuticals.
We are looking forward to a progressive collaboration in which the PRIMIX philosophy "Performance by Design" will be propagated even further.
More information about the Raimaber Fluid Tech can be found on their website. Information about PRIMIX can be found here.