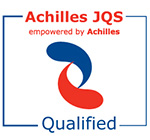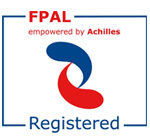 Recently, PRIMIX has acquired an Achilles FPAL registration next to their JQS registration.
The JQS and FPAL registration are filled under registration number 300 072 376.
Achilles FPAL/ JQS identifies, evaluates and qualifies suppliers on behalf of large purchasing organizations in the oil and gas industry. The proven pre-qualification system FPAL and JQS enables the procurement departments in the oil and gas sector to assess and qualify suppliers and thus minimize the risk in their supply chain. It also allows the 'best practice' across the industry.
PRIMIX enhances confidence as a reliable supplier of static mixers and heat exchangers
In response to the successful registration, Robert Jan Wakkers, Commercial Director of PRIMIX, said: "The energy that we have been put into obtaining the registration is more than worth it. With this registration our accurate and open way of working is once more proven and established. For our customers in the oil and gas industry it is easier to assess PRIMIX having the confidence that they are dealing with a qualified and reliable partner. We are convinced that this certification will contribute to our continued global growth and that confidence in the PRIMIX static mixers and heat exchangers will be further enhanced."
The certificates can be viewed on our download page. More about the PRIMIX solutions for the oil and gas industry can be read on the page industries: Static Mixers for the petrochemical, oil and gas industry