Certificates

ISO-9001:2015 certificate

Achilles JQS certificate

Achilles FPAL certificate

EC Certificate - Module H

EC Certificate - Module H1
ISO-9001
Since 1994, the PRIMIX business has been certified by the well known ISO 9001 standard; a global standard for quality conscious work. Many clients demand that their suppliers work following this norm and are also the bearers of this certificate; this gives quality assurance throughout the entire company.
PED
Since the introduction of the PED legislation at the beginning of this century, PRIMIX has been a certificate holder up to and including module H / H1. This means that PRIMIX is permitted to, without the intervention of a registered authority (NoBo), design and produce pressure vessels. According to the PED legislation a static mixer is a pressure vessel and dependent on the operating pressure, the volume and the aggregational condition of the product to be mixed various requirements are imposed on the design. PRIMIX is fully aware of this legislation and its application is a daily practice. Of course it is always possible to supply according to module G; the module that involves a registered authority. The PRIMIX engineers and specialists would be happy to inform you about the possibilities. It is clear that PRIMIX's knowledge of the valid regulations for pressure vessels, is essential to be able to design and build good static mixers and heat exchangers.
Download here the PED module H certificate >

Download here the PED module H1 certificate >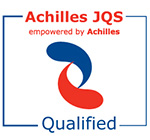 Download here the ATEX certificate >
Download here the JQS certificate >
Supplying certificates or quality assurance labels on products
The static mixers and heat exchangers can be supplied with the following certificates and/or quality assurance labels.
PED certification to module H/H1
Particular Material Appraisal document for unharmonised materials
ATEX certification according to Ex II 2DG
CE markering
Material certificates according to EN 10204 2.2, 3.1 en 3.2
Compliance certificates
Certificate of origin
Various test certificates such as RT, MT, PT, HPT, P(A)MI, etc.
Download the document Main List of PRIMIX sound practice work for a complete overview of the certification possibilities, supplied documentation and the executed test procedures.