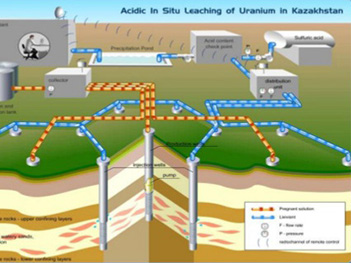 One of the leading mining companies in Kazakhstan has awarded a 2-year contract for a large number of static mixers to PRIMIX. The contract was obtained by the local PRIMIX partner who is providing all the local support and engineering assistance. The mixers are used in the in situ leaching process for extraction of uranium and will be used to dilute Sulphuric Acid (H2SO4) to the required concentration under harsh conditions.
One of the decisive criteria in the selection of the PRIMIX systems has been its proven track record in the field. The static mixers of PRIMIX are ideally suited for mixing highly corrosive media such as sulfuric acid but also abrasive materials.
In situ leaching process
The leaching process is based on the fact that sulfuric acid easily dissolves uranium minerals. In the process sulfuric acid solution is dispensed through injection wells to the uranium ore. At the same time productive solution containing the dissolved uranium is pumped out through productive wells. The solutions are also pumped through filters located at the bottom side of the wells.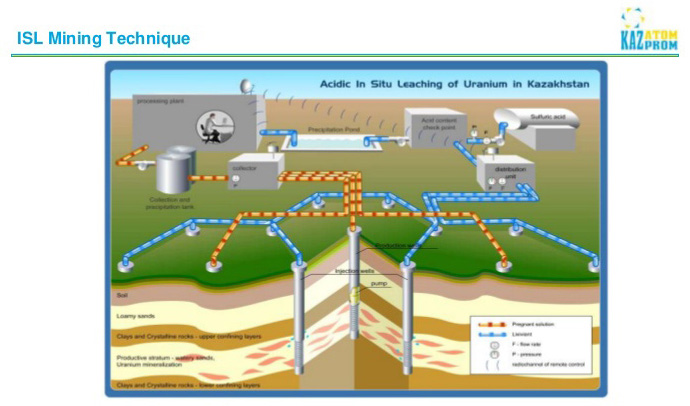 More information about the mixing of sulphuric acid can be found in a special case study about H2SO4 dilution static mixers.
Mixers for mineral extraction and other applications
PRIMIX is a global company that provides industrial solutions for mixing liquids and/or gases without rotating parts. Whether you are looking for a mixer solution for a large-scale chemical process, cooling food or mixing nutrients in horticulture, PRIMIX offers you the right solution.
For more information about mineral extraction applications and other applications please contact PRIMIX or your local PRIMIX partner.