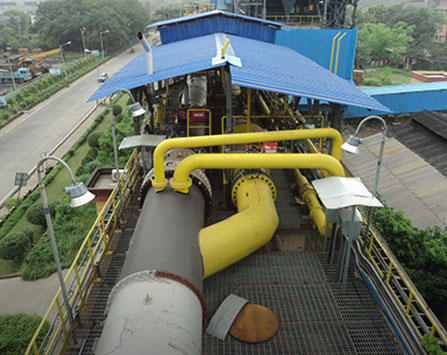 As part of the HS Group, TLT (India) integrates specialist Primix static mixers in its installations for use in the steel industry, where blast furnace gases are mixed in large quantities in a very homogeneous and highly controlled way. The plants make a rapid switch between different mix compositions possible, which is a requirement in many factories.
TLT specialist in gas mixing stations
TLT Engineering India Pvt. Ltd. specializes in industrial gas mixing stations for blending large volumes of gases. This blending takes place to bring gases to the desired calorific value, with minimum pressure loss and maximum homogeneity. The conditioned gas flow is hereby supplied to plants connected downstream.
Successful mixing technology for, among others, blast furnace gas
Many clients, particularly in the steel industry, prefer to be able to operate multiple mixing options in the same factory, with the ability to switch quickly from one to the other. Together with Primix, TLT has developed a successful mixing technology in which a Spurger and a static mixer are combined. This allows large volumes of gases to be mixed in an extremely controlled way and it is even possible to add smaller amounts of high CV value gas in a larger volume of low CV gas. The maximum volume that has been handled so far is 90,000 NM3 /hour mixed gas, which was a required gas flow for a steel plant.
Meanwhile, five installations have been delivered to the steel industry which are successfully in operation. The delivered installations can, within the processes, be used for several types of gas mixing, such as the blending of:
1. Blast furnace gas and coke oven gas
2. Alternative blast furnace gas & CBM gas (Coal Bed Methane), by switching
3. Alternative blast furnace gas & propane or LPG, by switching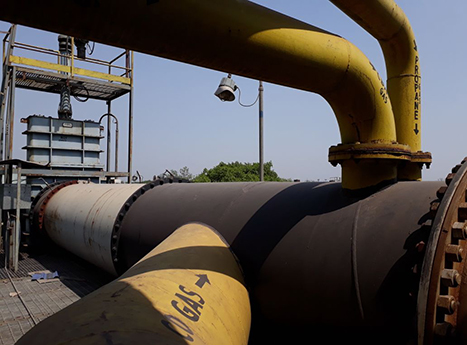 More information
The photos in this article show a gas mixing station that has been operational for some time within a SAIL-DSP project. For more information please contact TLT or Primix.