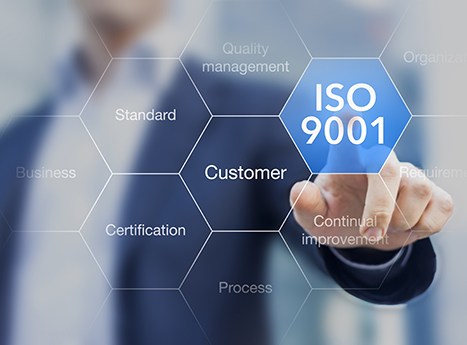 Is a transition to ISO9001:2015 self-evident? For PRIMIX it certainly is. PRIMIX recently went through the transition process for the transition from ISO9001:2008 to ISO9001:2015. It also renewed its European PED 2014/68/EU Module H1 certification for the manufacturing and application of pressure components.
Our Vision
Thoughtful design, reliability and certification are the starting points for PRIMIX static mixers. Desiree Bleeker, CEO of PRIMIX, on certification; "For us, certification is one of the basic principles that has been in our system for years. Based on this principle, it was also a natural action to initiate the transition to ISO-9001:2015. This without any further pride but with a constant vision to want to be a reliable partner". She adds; "What makes us different, is the design and our expertise. We would like to emphasise this with the vision statement Performance by Design, with which we want to indicate that the design of industrial static mixers is often more than simply compliance with guidelines and the adoption of a number of standard parameters."
More Information
The new ISO certificates are available under the menu item Company Certification. You can read more about the Pressure Equipment Directive (PED) for the manufacturing and application of pressure components in an earlier news item.