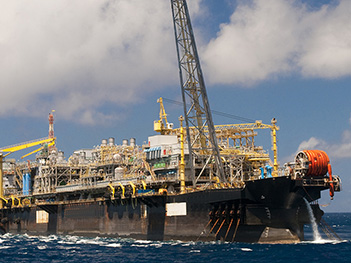 Before export gas is introduced into a pipe system, for further transport, several parameters of the gas are measured by, for example, ultrasonic measuring devices. Often condensate is also being admixed in the gas stream. Condensate is a product that rapidly condenses to a liquid. When the gas composition is not mixed well, measurements will be unstable as a result of the liquid present. This results in diagnostic values which lie outside of the specifications which is not acceptable for any further transport of the gas.
A leading Norwegian FPSO owner asked PRIMIX to find a solution to the gas analysis on existing export gas metering stations. Extra challenging in this project are the limited available spaces and the very limited allowable downtime.
The proposed solution is a custom-made static mixer, which can be mounted exactly in between the existing flange connections and makes use of the existing pipework. This avoids costly modifications and the installation of the static mixer can be done with minimal downtime.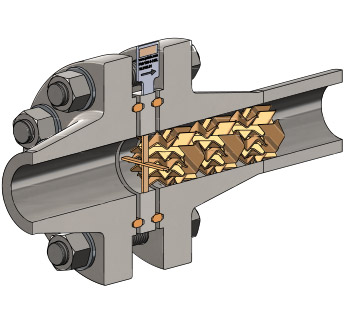 In the meantime, the client has given approval for the modification with a PRIMIX static mixer and the process component will be delivered in the coming weeks.
Other applications where frequent issues with unstable measurements occur are, among others, at Fiscal Metering Skids. In these units, it is certainly important to obtain a homogeneous mixture as input for a measurement, to thus prevent unwanted, often escalating, tax assessments. Read the Case Study sheet BS & W / fiscal mixing.
Please contact your local PRIMIX partner for more information on the PRIMIX mixing solutions, whether you have an issue with an existing process/ unit or are building a new skid. More on DNV classified static mixers for FPSO and offshore applications can be found in an earlier PRIMIX news.