Helical mixing elements are very suitable for improving the exchange across the cross sectional area of a tube. It not only affects the physical mixing of the product, but also has a positive effect on the heat exchange in tube heat exchangers. This effect is the basis of the PRIMIX heat exchanger.
Product range static mixer heat exchangers
The PRIMIX heat exchangers can be produced, for example, from the following materials:
(Low temperature) carbon steel and low alloyed steel, for example A106 Gr. B, A333 Gr. 6, A335 Gr. P11, etc.
Stainless steel, e.g. 316L(1.4404), 304L(1.4306), 321(1.4541), 316Ti (1.4571), etc.
Duplex & super duplex (1.4462)
Exotic materials such as: alloys, Hastelloy®, titanium, nickel, Incoloy®
Surface finish heat exchangers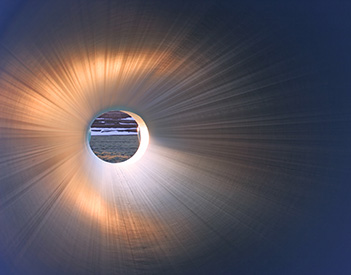 The surface of the static mixer heat exchanger can be finished, treated or cleaned to specification. A number of treatment techniques are:
Staining and passivating
Grinding & glass-grit blasting or sandblasting
Honed finish for a perfectly smooth surface
(Electro) polish
Chromium plated
Ultrasonic cleaning
Applied flanges and connectors
The static mixer heat exchanger can be provided with various types of flanges and connectors. The connection will depend on the process, the pipe diameter and the desired seal.
Connector type (more available on request)
Bevelled weld ends ASME B16.25
EN1092‐1 flanges: type 01, type 11, etc.
ASME B16.5, B16.47 flanges. FF, WN RF, RTJ, etc.
Loose flanges and sleeves for plastic construction materials
Sanitary flanges, e.g. DIN11851, bio-connect, tri‐clamps, aseptic DIN11864, SMS
Thread ends, e.g. union joints, Swagelok®